Trap music has grown past the glory days of T.I., Gucci Mane, and Jeezy. The sub-genre emerged from hip-hop and infiltrated several different genres of music. Let's take a look at some of hip-hop's biggest trap music producers who have paved the way for this style of rap to prosper over the years. 
Shawty Redd
Shawty Redd has long been credited as one of the founding fathers of trap music. He is widely acknowledged for helping to shape the career of Jeezy after working on his critically acclaimed debut album "Let's Get It: Thug Motivation 101." His unique music drastically changed the sound of Atlanta hip-hop in 2005, when the city was widely known for crunk and club music. Redd has worked with Snoop Dogg, and Gucci Mane, among others. 
Zaytoven
Zaytoven is arguably the greatest trap music producer of all time. Having worked on the early music of Gucci Mane's career and acting as one of his closest confidants, the duo skyrocketed Gucci to superstardom. With his unique use of the piano, he has taken the sound of Migos, Usher, and Future to new heights. 
Lex Luger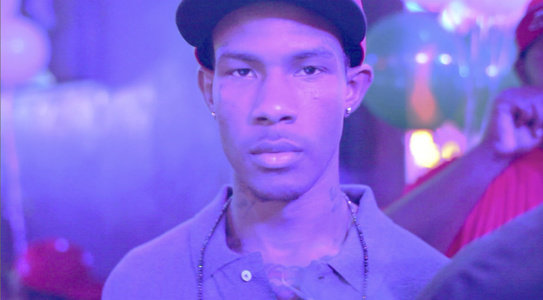 Lex Luger's sound has had a grip on the 2010s. After producing Waka Flocka's hard-hitting anthem, "Hard In Da Paint," the trap producer's unique merging of crunk music with trap attracted Rick Ross, Kanye West, and many other mainstream artists.
Drumma Boy
While he may not hail from the home of trap music, Drumma Boy used his Memphis roots to bring some of the best records to hip-hop. Blending snares and brass instruments as his signature style, Drumma has worked with Rod Wave, T.I. Monica, Gucci Mane, and scores of others. 
808 Mafia
808 Mafia is one of the most beloved producers in rap music. He teamed up with Lex Luger, TM88, & Fuse, creating a space for an innovative sound embellished with syncopated hi-hats rolls, hard-hitting drums, and distorted 808 bass, all of which have become the trap music standard. Southside and Luger worked closely together for Waka Flocka's "Flockaveli" mixtapes and have since worked with 2 Chainz and Kanye West. 
You don't have to be a fan of trap music to acknowledge the contributions of these five men to the sub-genre. Their capabilities have stood the test of time and solidified their position in hip-hop forever. 
Blogged by @cakedupdrippedout